 (Source: http://bzfd.it/2h6hLR3)
Writing open letters is in fashion it seems, so I am doing my bit. I want to apologize to you unconditionally. You see, I have been pretty naïve but a decade into adulthood, I have learnt my lesson. From singing the song "I'm not your mamma" to singing the song "Main Tulasi Tere Aangan Ki"(an old Bollywood song portraying total submission), it has been quite an enlightening journey for me as a woman.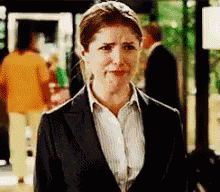 Years ago, when my mother, like Nirupa Roy of old Hindi movies, would melodramatically and emotionally blackmail us, would teach us how a good girl should behave and why I should not argue with the males in the family; I would frown upon her the same way the modern digital India does to the poor underdeveloped Bharat. I distinctly remember the day when a boy told me, "You girls have it so easy. Just get educated and get married. We boys have to earn money, take care of our family. It is so difficult for us." I punched him right on his nose that day. Few days back I visited him to apologize to him too. He was busy instructing his wife while she was on her way back from office , about what she would be cooking that night so that she could get done with the shopping beforehand. I was so impressed with him. It was a proud moment. He not only allowed his wife to work but he also helps her in managing the household by sending her to-do lists and reminders even when she's in office. He also told me how he does a daily appraisal for her- he sets his expectations every morning, follows up with her, rates her at end of day and also does some encouraging realistic comparison with his mother's report cards. I was so inspired when he told me that his wife stays in office for longer hours and still cooks for him, keeps the house clean and manages the household expenses while he chills on sofa, go out on drinks with friends and follows cricket on TV . Such a wonder woman she is! I really felt ashamed of myself that day.
                                                  (Source: http://bit.ly/2z5YqWT)
Henceforth, I decided I would give my hundred per cent to become a superwoman too. But I had an issue in hand. Apart from being a 12 hour corporate worker, I was a writer by hobby and I seriously dreamt of being a published author. I asked my family for suggestions. They calmly pointed out that this was a stupid question- Hobbies are for school children, not for married women. I asked about all the Chetan Bhagats, Ravinder Singhs etc. who were once corporate people themselves. "They have people to take care of their responsibilities. And anyway, you are not that talented." they said. Of course! Silly Me! What's the use of even trying when I know already that I'm a failure? And who would help me out? How can I even expect my husband to help me in house chores. He has lost the status of a bachelor. Now, he is not even supposed to step into the kitchen or even talk to our cook. So I thought it is really wise to give up on my dreams.
                                                     (Source: http://bit.ly/2in0jnM)
But this does not mean my corporate experience was a cakewalk either. Being a female team manager proved to be a headache for me. I was often accused of being biased because I stressed upon work life balance, taking care of the family and avoided late night meetings. On top of it, the women employees came to me with unique problems. I was in the same boat as them but I didn't want us to be branded as nagging or demanding. However, the weirdest demand came from an employee who wanted to come late by half an hour so that she could manage a power nap to compensate for her four hours night sleep because she had to cater to the demands of her two children, her husband and in-laws too. How audacious was that? Taking care of your household is your duty. You cannot expect your workplace to accommodate such requests when there are male co-workers who have dumped all such responsibilities on their wives and have married their work.

 
                                                (Source: http://bit.ly/2ineQ2T)
And some girls don't even value love! All they care about is respect, space, freedom, friendship and parents. I visited a meditation camp few days back and met a girl there. She was visibly upset with her fiancé. This guy was so truly, deeply and madly in love with her that he didn't want to share her even with her parents and friends (not even girlfriends). He was busy with his higher studies and she was supporting him by taking a job. He was so much in pain because of this. The office had male colleagues too and everyone was hitting on that poor girl so the guy traced her Whatsapp, her phone and her Facebook account to make sure she is safe. What was wrong in that? Why did she feel suffocated because of this? Why did she want to go out, dress up and chill with friends? After all, he was making big sacrifices for her only- he had let her work, he was not looking at any other girl and he also forgave her for talking to other men in the office, even if it was for professional reasons.
To be honest, I too have one confession to make. Years back when I was a day scholar in the college and lived in a hostel with no meal arrangements; I used to feel very hungry in the evenings. I know in a city like Delhi, even in a crowded colony, girls are not supposed to step out after sunset. It was few days before Holi and my tiffin service declared holiday without prior notice. I was such a weak person, unable to stay hungry for a day. We had to step out and although we camouflaged ourselves in stoles and shawls, the innocent decent guys in the colony identified us and threw water filled balloons targeting inappropriate places. I was definitely PMSing at that time. I called the police patrolling the area and lodged a complaint. But thank God, an elderly uncle from neighbourhood grocery store saved me from committing a sin. He rescued the poor guys by saying that it's Holi, it's in our culture, let the kids have fun. It's no big deal- "Bura Na Maano Holi Hai." I didn't know that the modern day kids look like twenty or thirty plus. Anyway, I should have apologized to the uncle too but he banned our entry into his shop. He's still topping my list of people I have to apologize to. So every time I did something like this, I ended up making a fool of myself. Next time, when a man tried touching me in a DTC bus under a cover of newspaper and I shouted at him, all the co-passengers were extremely amused and entertained. They even felt sorry when I made the man leave the bus immediately. I have been so dumb all my life.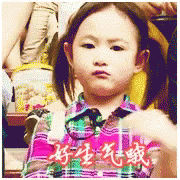 And the reason behind all this mess is- momos, chowmein, Western music and movies, waking up late and most importantly, feminism. Feminism is nothing but the biggest blasphemy on the earth. Feminists hate all the men. I mean they are our life support, how can you hate them? In fact, feminism is against wearing bra! What? Feminists think women are always right, even at the expense of men! I am so scared of feminism. Being a feminist is the biggest accusation that we women face in our day to day life. Fathers think we are uncultured, husbands think we are savage. And these feminists! Do you know what they say? They say women are human beings too and they deserve to be treated with equal respect as men. This is really so not true. Being a BPO professional, I can explain it better in this way- When does a successful company outsource its activities? When it finds that its non-core work is eating up the resources at higher cost. These non-core activities are outsourced to companies with lower resource cost but the USP of the company, the skill set and the core activities remain with the parent company. It can survive without the offshore company but the offshore company needs the parent company for revenues, for existence, for appraisal and for appreciation. That's the status of modern day women in Indian society. They work, they earn, they toil but they are not independent in real sense. They cannot exist without their spouse, their family because that's where their core lies. They live for others and it is very beautiful, only if this relationship becomes symbiotic. But that is not what's happening and hence, I have stopped confronting my mother when she feels sad because she has no son. My confident shoulders which used to stand proudly, matching other shoulders, now are stooped forever with hands folded and saying only one thing- I am sorry and I give up.
Please accept my apologies, assimilate me back into your folds where I can live a life with a cut tongue, a broken nib, a bruised heart but a peaceful mind- a life sans daily battle with self, family, friends and society. Because like others, we too have only one life and between the choices of whether to cook rajma chawal today or rebel against my sexist boss, our entire life is wasted. We too want hobbies, we want our girl gangs, and we too want to stretch ourselves on sofas, take the newspaper in our hands and blame others for our problems and not feel guilty every time someone points out at the dust on the table. In short, we too want acknowledgement.